Anyone who knows FACTON and its user conferences for the costing community knows that the conference thrives on a diverse program offering and the exchange of experiences. The personal exchange of ideas during the coffee breaks and get-togethers offers incomparable added value. With this year's virtual Cost Smarter on December 2, we want to convince that presentations, case studies and networking can be combined in a virtual space.

We have summarized five reasons why attending the virtual Cost Smarter 2021 is worthwhile for our customers, partners and for costing experts from the industry.
Inform about digitalization, smart manufacturing and their impact on cost management
The keynote of the day will focus on cost control in the smart factory. Together with Magnus Sandberg, Group CEO of the CSI Smart Manufacturing Initiative, we will discuss the advantages of smart manufacturing for product cost controlling. At the same time, we will examine how production processes can be mapped in digital process chains.
Learn what's new at FACTON - both the company and the EPC software
We report on news and present results of this year's customer survey. Conference participants will learn about the EPC Roadmap to the Cost Management and Should Costing Solution. Customers and partners will catch up on our new support services and learn how they can use simple methods to ensure consistent use of the EPC solution in the company.
---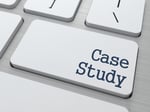 With BHTC, an experienced company in the automotive supply industry relies on Enterprise Product Costing. At Cost Smarter 2020, the company demonstrated how costing processes in the manufacturing industry can be optimized through improved collaboration between cost engineering and sales. Watch the video to learn more.

---
Discover how FACTON EPC is used by leading manufacturing companies
Our customers Auria Solutions, Fresenius Medical Care and WEBER-HYDRAULIK will show best practices of cost calculation, give tips on how to use EPC solutions and demonstrate live the progress that can be achieved when product and project costs can be calculated quickly and accurately in teams. Following each session, attendees can ask their question. We will take them up in moderated Q&A sessions and discuss them together with the speakers.
Expand your personal costing network
At Cost Smarter, use simple tools to start conversations with each other. Conference attendees can easily start 1:1 chats. You can also use one of the interactive tables to interact with speakers, participants and the FACTON team - directly from your desk in the office or from your home office. The camera is a 'nice-to-have', but not a must-have, to engage in conversation with other participants.

Fig. Example Virtual Tables at Cost Smarter 2021 / Source: Hubilo
This year's highlight are our virtual tables. Each participant can see who is already sitting at the table and join them with a click of the mouse. We plan with different table sizes, but always with the thought in mind that 'real' conversations and interaction arise in small groups.
And finally: you will leave the conference with new experiences on product costing
Granted, there is no substitute for a physical conference with live, face-to-face conversations. But online conferences foster new impressions and experiences in interaction with presentations, customer examples and networking within a very short time.

The conference is open to customers, partners and interested parties and will be held in English and German.