How can you quickly and efficiently enhance an enterprise solution? FACTON relies on agile methods for its FACTON EPC solution. Agile – once a catchphrase, now a firmly established industry practice. The word 'agile' was originally an expression mark indicating that the mood of a piece of music was lively and quick. This can also be transferred to daily business: efficient workflows, minimal red tape, the ability to respond quickly to change.
What are the origins of agile software development?
The term has already been around for 20 years in the context of business. It is based on twelve principles of agile software development, which were outlined by a group of 17 software developers in their 2001 manifesto. The following were understood to be the four foundational values of agile work:
Individuals and interactions over processes and tools.
Working software over comprehensive documentation.
Customer collaboration over contract negotiation.
Responding to change over following a plan.
Later some of the original authors and others founded the Agile Alliance, which continues to advance agile software development to this day.
Why agile? Why not use a conventional method?
Conventional project management generally comprises a work process in which the individual worksteps and the project result are fixed right from the start. A plan describes how employees and resources are to be deployed in order to optimally achieve the result. A perfect example of this is the waterfall model: The course of the project is divided into sequences and all of the partial results build on one another. Consequently, no task is started until the previous stage is complete. If a partial result, such as project design, is delayed, then the other worksteps are also delayed.

Fig. I: Waterfall model


The waterfall model is mainly used in projects that have constant requirements and do not require minor revision loops. With enterprise solution software development, it is rarely possible to plan the individual steps in detail over a long period. This is because unforeseeable factors, new features and changes, e.g. in customer requirements, demand flexible structures for software development.
---
Project and product costs: Which software is the best? Our checklist will show you how to select a suitable EPC solution in nine steps, from project approval to selecting the right partner.
---
Achieve targets in short increments with agile methods
Agile methods such as Kanban or Scrum support the development of an enterprise solution like the one we offer with FACTON EPC.
Our software for product cost management is always aligned with market and customer requirements. Releases, i.e. new EPC solution feature packs, are published every six months. FACTON relies among others on Scrum to publish multiple new features in these timeframes. The agile method makes it possible to distribute small – self-contained – software development tasks as units within a team and to incorporate them into the software at short intervals.
How do we develop with Scrum?
FACTON uses Scrum in small, cross-functional teams that collaborate directly with one another.
Product Management is the Product Owner (PO), represents the customer and defines requirements for developers, such as a request for a new feature.
Software Development implements the Product Owner's requirements by programming the software.
Quality Assurance ensures the quality of the feature so that customers can begin using it immediately following the release.
The Scrum Master ideally takes care of moderation and consolidates all of the work provided by individual groups.


A product backlog exists for every FACTON EPC solution, e.g. Cost Management. It lists all of the requirements of the software. Requirements in Scrum are defined as epics. An epic is generally described with the help of several user stories. A user story is defined by
Story points: describe the effort required to complete the user story.
Acceptance criteria: describe the requirements that must be met to complete a user story.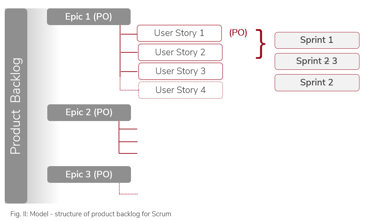 A detailed description provides the software developer with an overview of the measure, thereby enabling the developer to accurately implement the requirement in the software. User stories are implemented in what are known as sprints. At FACTON a sprint has a timeframe of three weeks, during which the requirements are programmed and tested.
---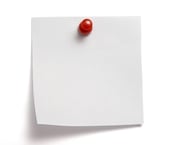 Epics structure the backlog by topic or product.
User story is based on the demands and requirements of the stakeholders | answers questions such as WHO, WHAT, WHY | is assigned to an epic for more clarity.
Sprint: predetermined, constant, repetitive development period.
---
Brief daily meetings, an open work environment and a "Don't search, ask" culture encourage a fast, solution-oriented approach to software development. DevOps tools, which facilitate collaboration in the development and operations team, are used in sprint planning. Chat features support communication, particularly for cross-site collaboration. Every member of the team knows what the team is expected to deliver thanks to the daily stand-ups.

Fig. III: Azure DevOps Scrum Board for FACTON EPC Cost Management


How do customers benefit from the agile approach?
Breaking down requirements into their smallest parts and prioritizing them clearly defines tasks and results. This ensures that our teams are always working on tasks that bring our customers true added value.
The fixed timeframe of a sprint means that every release is more or less an open planning field. This is because for the upcoming release nothing more is defined than the ongoing sprint that is used to implement the current user story. This creates the flexibility needed to respond to market or customer changes.
Scrum effectively meets the requirements an existing enterprise solution places on development: The software is already functional and can be enhanced with new features at regular intervals. The product is continuously improved in many different, independent steps.
---
LEARN MORE ABOUT THE FUNCTIONALITIES OF THE FACTON EPC SOLUTION: